ABOUT

The Edgelands «pop-up» institute combines academia's intellectual power with the experimental nature and energy of art pop-ups. We are certain this is the best way to explore the intersection of changing social contracts and power dynamics, digital security, and politics in specific contexts.

We will set up temporary residence in selected cities across the globe (Beirut, Chicago, Geneva, Medellin, Nairobi and Singapore so far) and work with a diverse alliance of international and local networks and partners.

Our institute will only exist for a few years because it is intended to address a specific problem and empower communities to effect change in their social contract. We focus on finding practical solutions to complex problems.


---
OUR TEAM
Beatriz Botero Arcila
Research Leader & Co-Founder
Beatriz Botero Arcila is a lecturer in law and incoming professor at Sciences Po Law School in Paris and Head of Research at the Edgelands institute. Her work focuses on how the digital revolution is transforming cities. She is a specialist in privacy law, surveillance, data governance and local government law.
Beatriz is an Affiliate at the Berkman Klein Center for Internet & Society at Harvard University. She holds an SJD and an LLM from Harvard Law School and a LLB from the Universidad de los Andes in Bogotá. While in law school, Beatriz also trained as a classical pianist.
Yves Daccord
Executive Chairman & Co-Founder
Yves was the
Director-General
of the International Committee of the Red Cross from 2010-2020 and is now a
Fellow
at the Harvard's Berkman Klein Center For Internet & Society and a commissioner of the #Principles4Peace initiative. During his tenure at the International Red Cross, the impetus of wars shifted from conflicts over land ownership to conflicts over ideology and data. Yves saw what happens when the texture of everyday's societies is ripped apart. His increasing encounters with mass surveillance and misinformation campaigns led Yves to create the Edgelands Institute.
Danil Kerimi
COO & Co-Founder
Danil is an experienced executive with more than a decade in business development, international & cyber security, technology strategy and policy. Danil has tremendous experience working with Fortune 500 companies, venture and start up communities, top government leaders, civil society, academia, international and regional organizations.
Laura García Vargas
Research Associate, Manager of Institutional Alliances & Operations
Laura is a PhD in Law candidate at the University of Ottawa Centre for Law, Technology and Society. She holds a LLB from Los Andes University (Bogota, Columbia), and an LLM with a concentration in Law and Technology from the University of Ottawa.
Laura is interested in the interplay between technology and society, and the role that law can play to ensure that human rights are respected in the path to innovation. Her PhD research focusses on how to regulate, beyond the data protection framework, digital technologies with location capabilities to protect our privacy in our interactions with private companies.
Rhea Jiang
Research Associate
Rhea is a Master in Design Studies candidate at the Harvard Graduate School of Design. Her work centers around the philosophy of technology and design, with a particular interest on the intersections between technology, human experience, and spatial practice. Prior to the GSD, she studied art history at Williams College, where she developed a deep love for walking—through museums and through nature.
María Andrea González Gutiérre
Research Associate
Master in Social and Educational Interventions from the University of Barcelona, Political Scientist from the EAFIT University and
business administrator from the same university, with an interest in
development of educational innovation projects and intervention
community. Coordinator
project for the school transformation of the EAFIT University. It has
worked on projects and programs for the social appropriation of
knowledge, education, active learning and community development
from different settings such as science museums, university or NGO's. Currently, she is interested in methodologies for social intervention
and territorial.
Adriana Lasso-Harrier
Urban Strategy & Communications
Adriana directs urban strategy and communications for Edgelands. Her background in system-change work with a focus on narrative has led to her current focus of studying how digital and tactical interventions can be harnessed to build trustworthy and responsive spaces.
Adriana is currently a Master's in Urban Planning candidate at Harvard University's Graduate School of Design. She also holds a Bachelor's in Sociology from the University of Massachusetts, Amherst.
S. Newman
Chief Experience Designer
Sarah Newman is Director of Art & Education at metaLAB at Harvard, and a Fellow at the Berkman Klein Center for Internet & Society. As a researcher expressing ideas through installation art, her work engages with technology's role in human experience. In addition to her art practice, she is also a facilitator and educator, and leads workshops that use creative materials to address interdisciplinary research problems. Newman holds degrees in Philosophy and Fine Art, has exhibited work in New York, San Francisco, Berlin, and London, and has held artist residencies in Germany, Sweden, and Italy. Newman is a 2017 AI Grant Fellow, a 2018 and 2021 Assembly Fellow, a 2019 Rockefeller AI Bellagio Resident, and a Fellow at the Royal Society of Art. Newman was the 2019-2020 artist-in-residence at Northeastern University's Center for Law, Innovation, and Creativity. She is also a Co-Founder of the Data Nutrition Project, which creates "nutrition labels" for datasets to help mitigate issues of bias in AI that arise from underlying problematic data.
Santiago Uribe Sáenz
Research Associate & Community Organizer
Santiago is a lawyer and researcher at the Nordic Centre for Internet and Society. He completed his M.Phil. in Development, Environment and Cultural Change at the University of Oslo and holds an LLB from Universidad de los Andes. He co-founded and was Head of Sustainability at
Leaf-up.Org
, a tech start-up working for climate change and food security solutions. Santiago's current interests focus on the ethics of digitization, surveillance, and responsible digital transformations.
---
OUR BOARD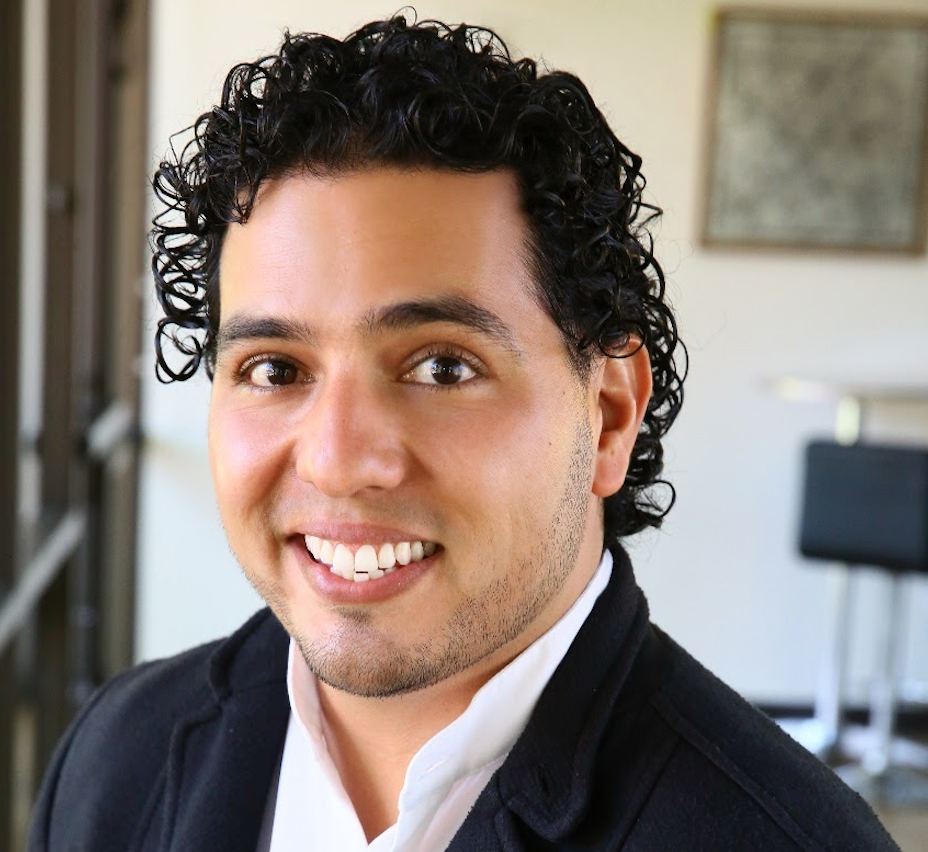 Jesus Cepeda
Global Advisory Board Member
Jesus cares about the future of cities and governance models. He's obtained Excellence Honors for both of his academic degrees, Mechatronics Engineer and PhD in Artificial Intelligence and Robotics. As a technology entrepreneur, he praises data-driven strategies and top technology to address global challenges. He's fully committed to growing OS City, a company he co-founded to make cities more sustainable and governments more trustworthy.
Ariane Koek
Global Advisory Board Member
Ariane Koek is a international Strategic Consultant, Producer and Writer Arts Science Technology & Arts Residencies.
Today she works independently and internationally as a strategic partner/associate, creative producer, curator, writer, and mentor in arts science technology and knowledge crossover projects.
Her career is dedicated to the power of creativity, imagination and knowledge for cultural, social, political change and innovation for the good of all.
Charlotte McClain-Nhlapo
Global Advisory Board Member
Charlotte is the Global Disability Advisor for the World Bank Group and an internationally renowned thought leader on disability and inclusion.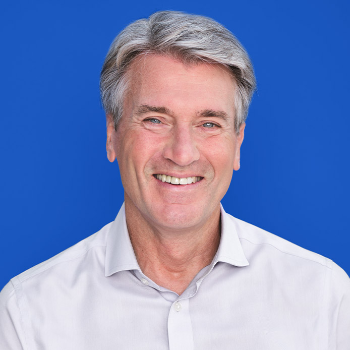 R.T. Ryback
Global Advisory Board Member
R.T. Rybak is the president and CEO, The Minneapolis Foundation. R.T. spent 30 years in journalism, publishing, marketing, and the Internet before serving as Mayor of Minneapolis from 2002 to 2013. His most significant career focus has been developing equitable career paths for youth of color.
Aleksandar Stojanovic
Global Advisory Board Member
Aleksandar is a serial entrepreneur and expert for digital innovation in regulated markets. As the Executive Chairman and Co-Founder at AVA, a Berlin-based data fusion platform and artificial intelligence, his ambition is to democratize access to risk-intelligence and to enable individuals, organizations, and societies to make the best-informed decisions regarding security and public safety.

Dr. Xiaodong Lee
Global Advisory Board Member
Dr. Xiaodong LEE is the founder and CEO of Fuxi Institution, which is focusing on Internet Innovation and Development and dedicating to advancing practice-oriented Internet services and research on Critical Internet Infrastructure, Big Data, Cybersecurity, Internet Development and Governance.
Professor and Director, Laboratory for Internet Infrastructure, Institute of Computing Technology, Chinese Academy of Sciences; Director of Center for Internet Governance and adjunct Professor of School of Public Policy and Management, Tsinghua University.
He is serving as Vice President of Internet Society of China, Member of Global Future Council of World Economic Forum (WEF), Commissioner of the Global Commission on the Stability of Cyberspace (GCSC), Commissioner of Global Information Infrastructure Commission (GIIC), Member of All-China Youth Federation.