Medellín, Colombia. November 26th, 2021.


Youth and the Right to Not Comply
"Towns in which the youth do not think, for fear of error and doubt, are destined to be colonies" -

Fernando González




By Santiago Uribe Sáenz, Researcher and Community Engagement

Versión en Español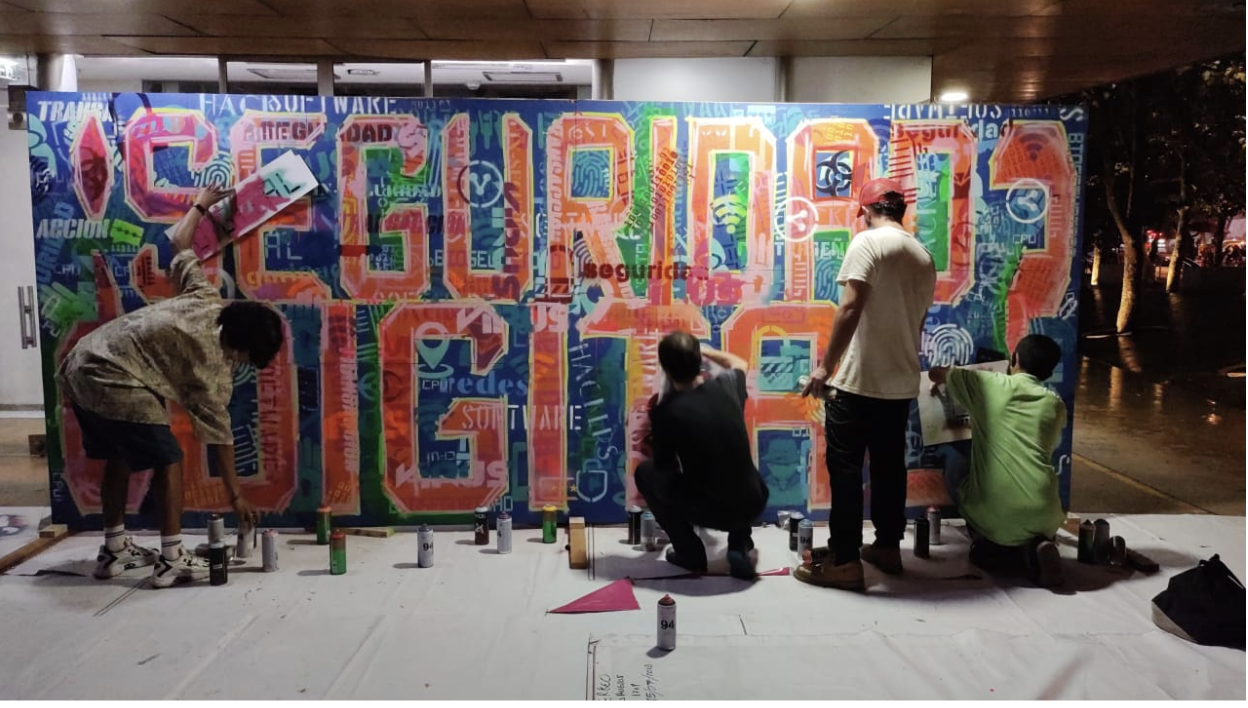 Due to apathy, discontent or rebelliousness, it may seem that young people are neither interested in nor committed to the democratic process.

In Colombia, where abstention at the time of voting exceeds 50%, there are some 12 million young people between 18 and 28 years of age eligible to vote. This is not a minor electoral force. If all young people eligible to vote did so, they would become president, or at least send an important message of change. However, according to a survey conducted in 2018 (during the last presidential elections) by the AmericasBarometer, it was found that 60% of young people do not trust democratic institutions, 70% of young people surveyed think that the rulers do not care what they think; which shows that communication between rulers/representatives and young people is fractured. Less than 10% trust political parties. The system is broken; it does a disservice to the problem to define its cause as apathy. The system has failed, young people are crying out for changes that fall on deaf ears.

Year after year, young people see how their aspirations to access quality education, good jobs and to overcome the violence that still oppresses their communities, neighborhoods and cities are reduced. Young people are undoubtedly an engine of change, capable of shaking the foundations of power; from the revolutions of the Arab Spring in 2015 to the social demonstrations of the 2019-2020 National Strike in Colombia, social protest and cries for change were driven by young people.

Let's add to this picture a layer of complexity, which is that today's young people grew up in the age of the internet and social networks. Their way of seeing the world is fundamentally different from that of their parents. Their abilities to make use of these technologies and media give them a capacity for mobilization and organization that any political leader would envy. Mobilizations and protests are organized through social networks but the State's intelligence and surveillance apparatuses have infiltrated or monitor these networks. While pursuing a legitimate interest in maintaining security, they have also at times abused this surveillance power, transforming the internet and networks into another space of tension and resistance. Being informed, exercising care, strengthening privacy are also necessary tools to navigate the digital space and the networks that connect us and from which we benefit. It's necessary to know that behind, our data and information are desired resources. In addition, the Covid-19 pandemic exposed the gaps and inequality that exist in the coverage and access to technologies, to computers, to a good internet connection, affecting young people and interrupting their studies.

In Colombia, an important space for participation has opened up for young people from all over the country. On November 28, young people between the ages of 14 and 28 will elect, for the first time in the history of Colombia, the members of the Municipal Youth Councils (CMJ). The CMJ is a mechanism for participation, consultation, monitoring and control of public management and dialogue between young people and political institutions. At Edgelands, we want to support and highlight the spaces and mechanisms that empower young people and allow them to occupy spaces where their voice is heard, their opinion is taken into account and the exercise of their citizenship is facilitated.

That is why, on November 20, we accompanied the organization El Derecho a No Obedecer to a recognition meeting between candidates with the CMJ. The conversation between experts, candidates and interested young people revolved around internet privacy, the usefulness of information, politics and campaigns in social networks and the role of young people in the future of these transformative forces. The ideas that came up in conversation then formed part of a mural co-created with deúniti as an exercise in dialogue and visualization of these issues and conversations. The idea, as urban art often is, is to make the artifacts tell a story, inspire dialogue and interpretation, and send a message of resistance that is also visible in urban space.

In a city and a country where young people are disproportionately affected by violence, unemployment, lack of access to education, and where low levels of trust plague political institutions, it is clear that the Social Contract that binds us as citizens under a national and cultural identity has critical flaws. Listening to the voice of young people regarding what is not working is key to strengthening that social fabric and creating the safe space where their voices can influence change and the new Social Contract we so desperately need.


---
Medellín, Colombia. November 19th, 2021.


IN SECURITY AND SURVEILLANCE, TECHNOLOGY SHOULD BE A TOOL AND NOT A STRATEGY
On technology as a tool in a safety infrastructure



By Santiago Parada

Versión en Español

In Formula 1 racing, it is not enough to have the fastest car. If there is not a skilled driver and an expert team behind the wheel, the race will never be won. It is the same case with the surveillance infrastructure and camera network in Medellín; even if we deploy the latest technology and have large numbers of cameras, if there is no human and institutional capacity to analyze and respond to the crimes that are being recorded on them there will be no technological solution to the security problems.

Medellin has the reputation as being one of the most innovative cities in Colombia, if not the most technological. And surely, its past as a victim of drug trafficking has prompted a large part of their investments in technology directed to infrastructure for citizen security. The Security Secretariat of the Mayor's Office has developed multiple tools focused on the implementation and study of security solutions for the city. Today I want to focus on perhaps the best known tool, the network of more than 3,000 surveillance cameras throughout the city, which to some extent is a Formula 1 car, driven by a young man on a driving course.

This immense investment in surveillance cameras is inspired by other highly developed cities such as Beijing, London, Delhi, Los Angeles and others, which have been applying this form of surveillance for years. Beyond the moral discussions on privacy rights of camera surveillance, academic studies have shown the effectiveness of these systems in reducing homicides and damages to the city's heritage. I understand, then, that the Security Secretary seeks to obtain a large budget for the purchase, maintenance and connection of these cameras to build an infrastructure worthy of a Formula 1 car and attack crime. However, a comment by Andrés Preciado, former operational undersecretary of security, in session of the Research Marathon coordinated by Edgelands Institute keeps ringing in my head. Are the people supervising that large network of cameras in Medellin consistently trained? Or in the car metaphor, is the person driving that car capable of getting it to the finish line at high speed and without crashing? Are we wasting the potential of our infrastructure and technology?

In Medellín, police officers are in charge of monitoring surveillance cameras. This means constant monitoring to diagnose pre-criminal activity and, should it occur, post-criminal activity to identify and prosecute offenders. Being such a wide network and a technology that is continuously advancing -we are not even taking into account the capabilities of facial recognition-, those in charge of monitoring the cameras must have a technological training to know the capabilities and limitations of the system they control, but above all, an ethical training, since these people are the eyes of the city, and criminals know it. I mention this because Andrés Preciado spoke of cases in which the cameras stopped recording just at the moment of the crimes. His statement that "technology is the tool but not the strategy" was very telling. And just as a Formula 1 car is the tool, the strategy is a skilled driver and an expert team to take it to the finish line.

It is then, when we must question the use of a Formula 1 car when we are not able to take full advantage of its capabilities. Clearly, the question is not to decrease the investment in surveillance cameras, but to make sure that the capabilities of the car and the driver are equally optimal. That is why we must think about training the agents in charge of supervising the cameras, their technological capabilities, and their ethical and legal knowledge. Last but not least, we also must focus on the agents' supervisors, because it is important that they are also the ones responsible for reaching the goal.


Santiago Parada Pelaez is a participant of our research sprint program in Medellín, Te Estamos Grabando. He is also a student at EAFIT University, where he studies psychology and economics.
---
Medellín, Colombia. November 8th, 2021.


An Interview with the Designers of Te Estamos Grabando

Versión en Español

Te Estamos Grabando, our first research sprint and community engagement program in Medellín, Colombia, has just reached its halfway mark. The program, which we have launched in partnership with Universidad EAFIT, convenes 50 "sprinters" and topic experts once a week in conversation about the digitalization of urban security in Medellín. We sat down with Edgelands staff members Laura García Vargas and Santiago Uribe Sáenz, the two lead facilitators and designers of the research sprint to talk about their motivations behind the program and how it's gone so far.

What is Te Estamos Grabando? And what is a "research sprint?"

Santiago: Te Estamos Grabando is a new program designed by Edgelands to empirically understand the digital surveillance and security situation in Medellín. To this end, we've gathered a group of more than 50 young people from the city to participate in our research sprint. This means that we bring together the rigor and quality of academic research with the energy, vitality and transformative power of young people to make an investigative immersion of the issues and questions that we're working on within Edgelands and built together with key actors in the city. We hope that at the end of the eight weeks of work, participants will produce a manifesto to put these issues on the agenda of decision makers and have completed a research project to further study these issues.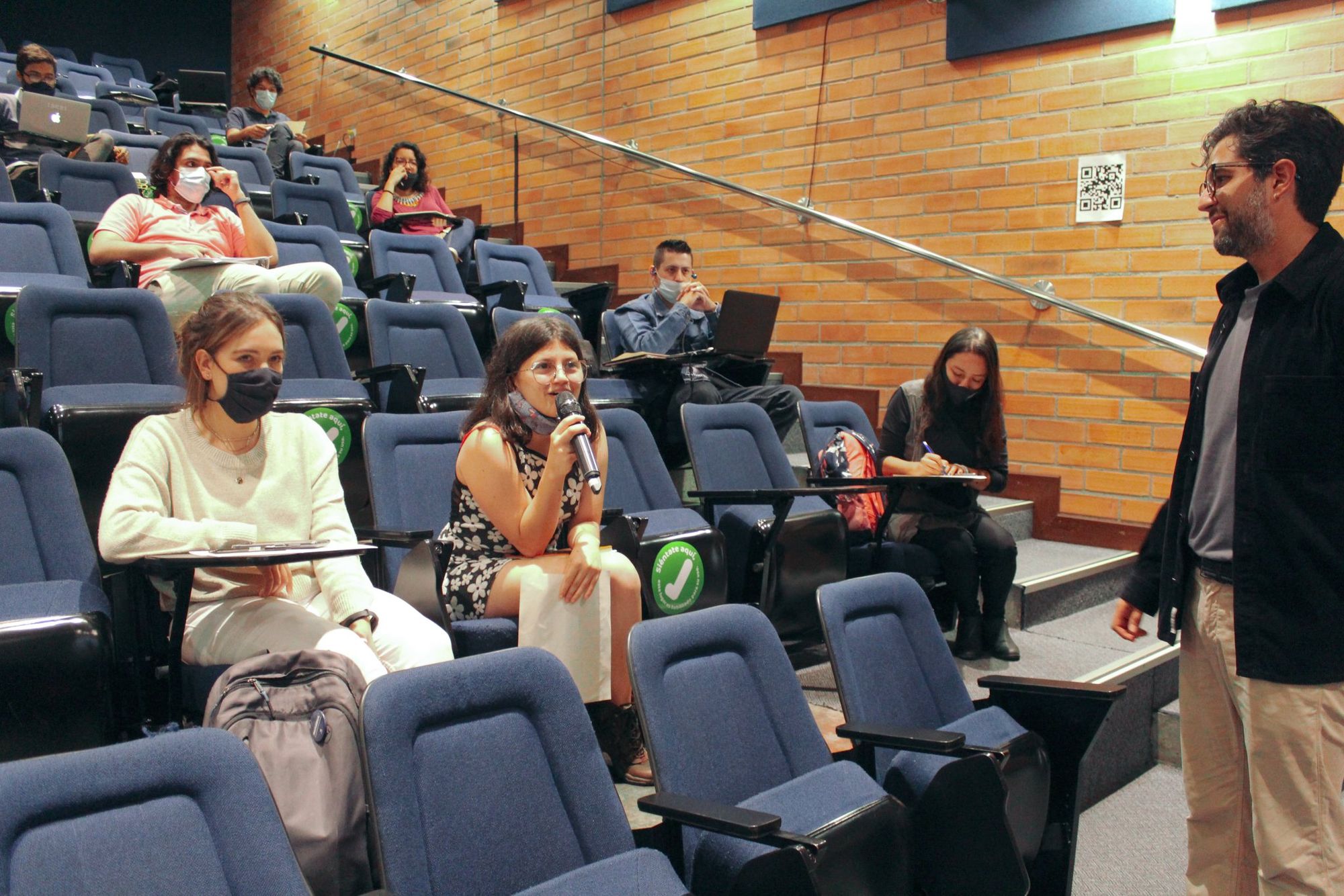 What are Edgelands' motivations for launching this program with the youth of Medellín?

Santiago: Medellin is a city with important challenges and contradictions; on the one hand, it is considered a very innovative city in terms of technology and digitalization and presents advanced levels of development and human wellbeing. On the other hand, there are still important security and coexistence challenges that disproportionately affect the city's youth. During the Summer of 2021, the Edgelands team conducted research to diagnose the security, digitalization and surveillance situation in Medellín. We spoke with experts and citizens of Medellín who, from different backgrounds (academia, government, civil society organizations, etc.), were interested in these issues. Thanks to their knowledge, experiences and work, we were able to build a panorama of the situation and experiences of young people in Medellín and how the (in)security of the city, digital surveillance and power structures affect them.

Laura: The objective of Edgelands with this sprint is to create a space for young people in the city to have the opportunity to think and talk with experts about certain elements of the digital transformation that cities are experiencing. It is also a space in which they can think and research about some elements of this interaction that interest them. In order to help in the formation of more informed citizens on these issues.

How is the program designed?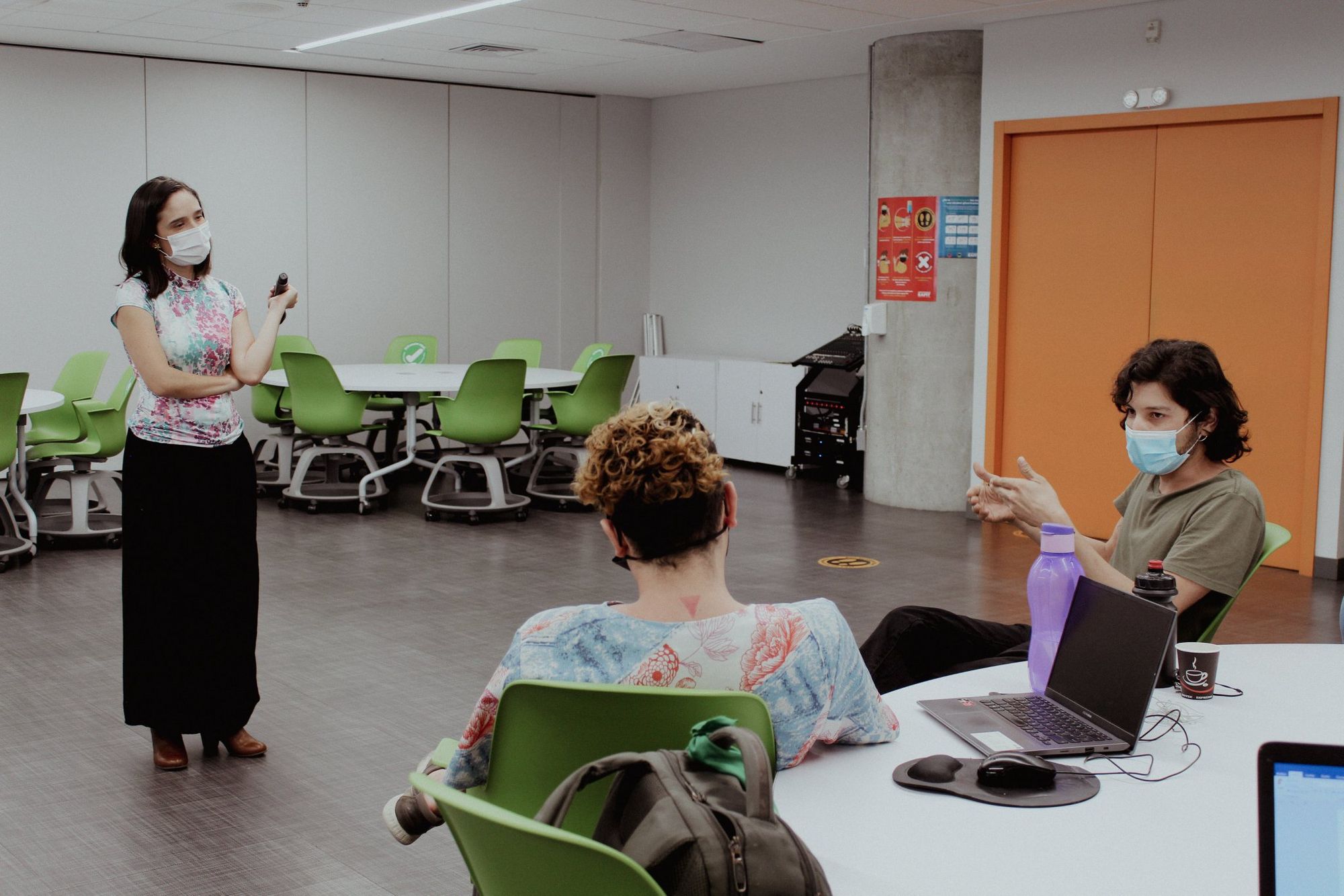 Laura: The sprint has two parts: one of theory and conversation, and the other of research. In the first part, participants will meet with different experts on the theme of the week to learn about and discuss fundamental issues related to the concept--and practice--of citizen security and coexistence and digital surveillance. In the second part, participants are divided into 7 groups, and each group is guided by a mentor. The objective of this second part is that participants can deepen their investigative skills and strengthen citizen knowledge about citizen security and coexistence.

Santiago: We are inspired by the Research Marathons of the Berkman Klein Center for Internet and Society at Harvard University. We combine theoretical and practical perspectives and bring together participants and experts from many disciplines and from around the world. The research marathon is designed as a "global classroom" where young people from all over the city and all disciplines come together face-to-face and virtually for mutual learning and open dialogue.

What is a typical session like?

Santiago: Sessions are typically divided in two: in the first part, experts present on a topic or pose a question related to their field of work and/or research. In the second part, participants are divided into groups and each group is assigned an expert for a direct dialogue with the participants during which they can ask questions, discuss and exchange ideas and in general establish a direct dialogue with the experts and other participants. Outside of these anchor sessions, the participants are divided into working groups under the guidance of a mentor. In these working groups they develop research projects on topics selected by the groups and their mentors.




Who are our partners and guests speakers?

Laura: We are organizing this marathon with the Center for Political Analysis (CAP) at Universidad EAFIT. The CAP is a knowledge hub that aims to combine teaching, research, and social projection to contribute, in line with the mission of the University, to the social, economic, scientific and cultural progress of the city, the region and the country. Each week's guests are national and international experts. They are experts, either because they have worked on the subject, or because of their day-to-day experiences.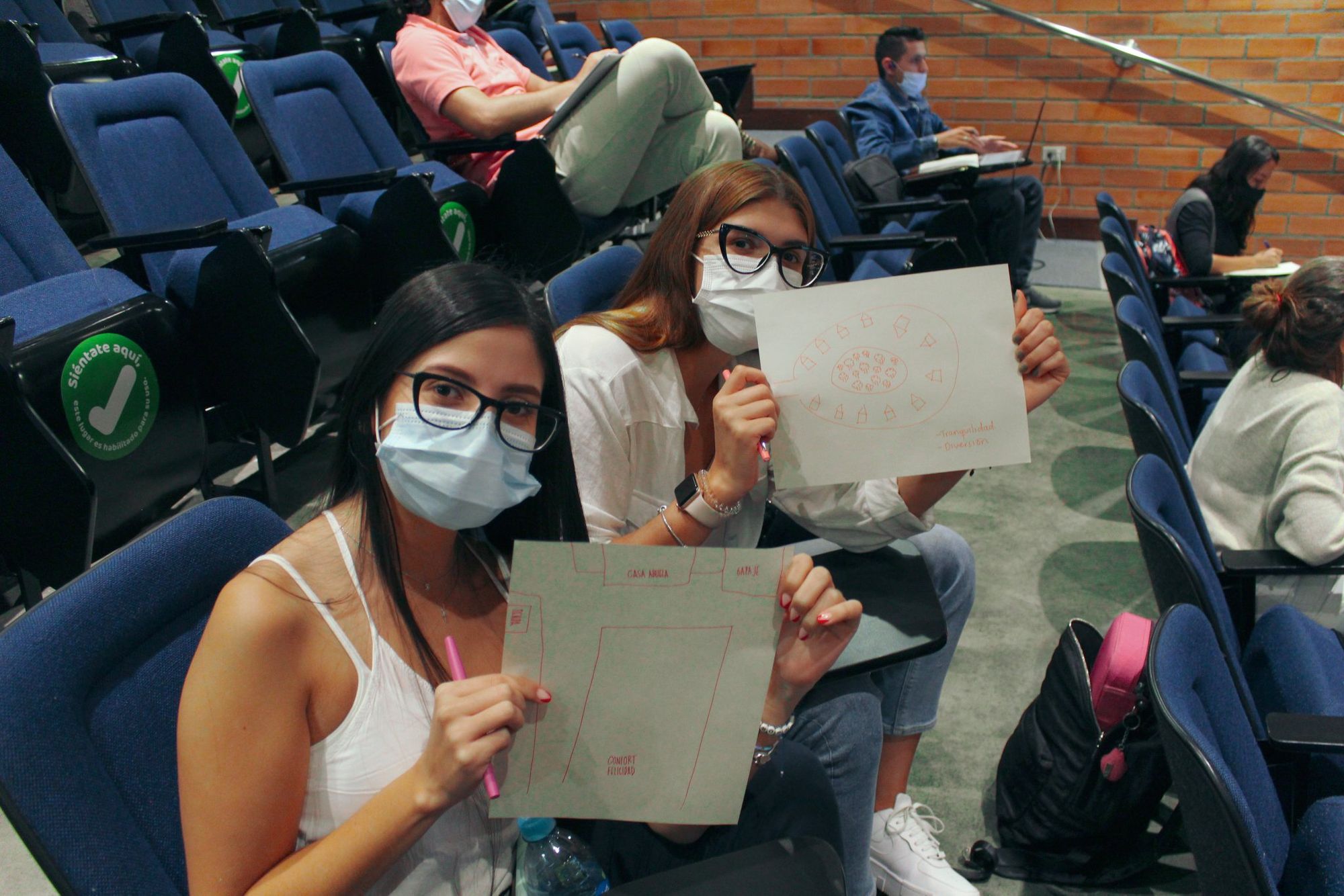 What are some of the issues that the students are currently researching?

Laura: In the research sessions we have 7 groups, in which with the help of a mentor, each group of students is thinking about a question about this intersection that they find interesting. For example, the role of the media in the coverage of different security news and uses of technologies in the city, the use of data generated by surveillance cameras and other technologies located in the public sphere.

Have there been any surprises along the way?

Santiago: I am surprised by our participants! They come from very diverse backgrounds and disciplines and have varied interests. They are active in their communities and universities and I have been surprised by the quality of the questions and discussions they ask during the sessions.

Laura: Just good surprises - the high level of engagement and interest of the participants in the different topics, and their participation in the discussions. Also the diversity of the participants, diversity for example in terms of professions, parts of the city, and artistic tastes.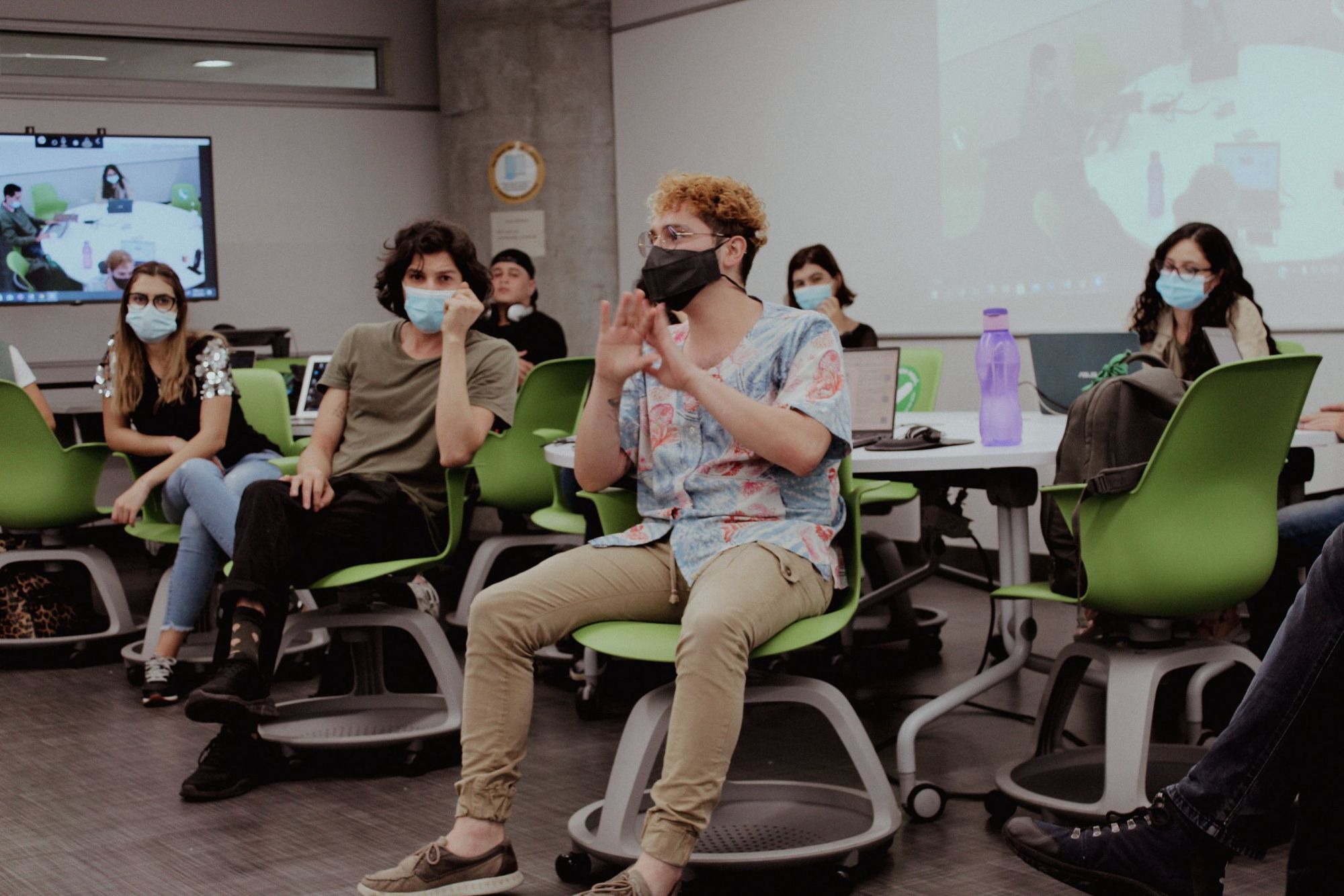 How will the program wrap up?

Santiago: The Research Marathon will end on December 1st with a special event (it is a surprise, more information later). The marathon will end with the presentation of the research projects that the participants worked on in groups and with a manifesto that we will present to city authorities and decision makers to make a call to action.

How can other people who live in Medellín and were not able to participate in the program participate in Edgelands events?

Santiago: You can check our website and our social networks where we post news and updates. We have also been recording the research marathon sessions and will be posting them on YouTube and our website for everyone to access. We will have a closing session of the marathon, workshops and other events that we will be announcing in due course.

Laura: In early 2022 we are going to have many other amazing and interesting activities in Medellín. Data workshop, art explosions, and much more. So stay tuned to our social networks where we will announce other events to come.